Printable Dollhouse Wrapping Paper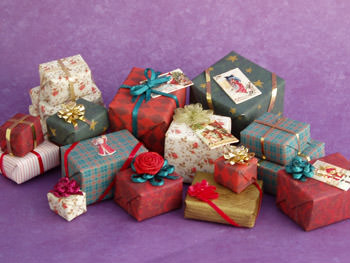 Blocks of floral foam are easily transformed into colorful miniature presents with wrapping paper and ribbon. Cut the foam into a variety of shapes and sizes. Real ribbon can be cut into narrow strips for presents and bows. Tiny cut-outs or fabric flowers make a nice touch.
Christmas wrapping paper can be found separately.